Fucking Nan. How I hate this girl. For the third book in this series, I was hoping to get away from Neurotic Nan. The girl is crazy. Every time she threw a fit over her daddy issues I felt like this: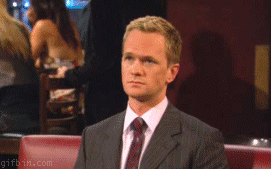 I find no redeeming qualities in Nan. I don't see why Rush loves her so much. I can't imagine having to deal with this as a future in law much less a sibling. I was a bit angry that Nan had managed to come between Rush and Blaire again.
While this may be the last book for Rush and Blaire, I had hoped it would be the last of Nan. Luck isn't with me on this, but I'm still hoping for Nan to get hit by a bus. Full of kids and parents on a father/daughter outing. Just to rub it in a bit more as she lay on the asphalt, suffering twice as much.
As you can tell, Nan overshadows the book, at least for me.